Visit: William Hill Virginia
William Hill operates on multiple continents as one of the most well-known sportsbooks in the world. William Hill US offers legal online wagering in several states, so it's no surprise that William Hill Virginia was one of the first apps to launch in the Commonwealth. 
Bettors looking for robust markets on domestic sports leagues should find lots to like about William Hill VA. All four major professional sports leagues, NCAA football, and NCAA men's basketball are well represented at William Hill Sportsbook. The app also offers a large variety of international sports based due to its worldwide footprint as a UK-based sports betting company. 
William Hill stands up to just about any competing sportsbook in its variety of ways to bet. Moneyline, point spread, parlays, totals, and in-game betting await for Virginia bettors at William Hill VA.
Claim your $2,021 Risk-Free Bet at William Hill Now
William Hill Sportsbook Virginia Promo Code
Use our exclusive William Hill Virginia promo code: VASHARPRF and get a risk free bet of up to $2,021! The increased risk-free bet (usually it's $500) is only good until the end of April so sign up now!
| William Hill Virginia Promo Code   | VASHARPRF |
| --- | --- |
| Risk-Free Bet | $2,021 |
| What States Allow FanDuel Sportsbook | New Jersey, Nevada, Illinois, Indiana, Iowa, Colorado, West Virginia, Michigan, Virginia |
| Promo Code Verified For | April 2021 |
William Hill Sportsbook: Bonus And Promotional Grade
William Hill Sportsbook offers a risk-free bet of up to $2,021. Risk-free bet promotions cover your first bet at the sportsbook if it loses, up to a certain amount.
Bettors certainly have an opportunity to spin up the free bet bonus into a nice starting balance at William Hill Sportsbook. The risk-free bet is the largest in Virginia when compared to similar offers at other sportsbooks.
Overall, the William Hill Sportsbook welcome offer is excellent and we recommend it.
Get a $2,021 Risk Free Bet at William Hill
Bonus and Promotional Grade: 5.0 out of 5.0
William Hill Sportsbook: Odds Vs. The Competition Grade
Line shopping makes up a big part of a winning betting strategy. Sharp bettors and recreational players alike can and should take advantage of the number of different online sportsbooks in Virginia.
With up to a dozen sportsbooks entering the Virginia market, bettors can size up any bet and research the different books to find the best odds. Sportsbooks don't set the same lines on every bet, making research a key component of sportsbook selection.
Take a look at the futures odds on the Super Bowl LV champion through Week 13 of the 2020-21 NFL season. Five of Virginia's top sportsbooks offered the following odds:
| | Kansas City Chiefs | New Orleans Saints | Pittsburgh Steelers | Green Bay Packers |
| --- | --- | --- | --- | --- |
| William Hill Sportsbook | +210 | +500 | +800 | +800 |
| FanDuel Sportsbook | +220 | +550 | +750 | +900 |
| DraftKings Sportsbook | +210 | +500 | +800 | +800 |
| FOX Bet | +210 | +500 | +800 | +850 |
| BetRivers | +210 | +500 | +800 | +800 |
Most of Virginia's sportsbooks offer similar lines on most games, but there's always an edge to be found by comparing the odds across each. This example sees William Hill presenting odds that are right in line with its Virginia competitors on the Super Bowl champion.
You'll likely not see William Hill offer too many bets that vary dramatically from what the competition has to offer. As such, choosing William Hill VA as your go-to sportsbook isn't a bad play.
Odds Vs. The Competition Grade: 4.5/5
William Hill Sportsbook: Market Depth And Variety Grade
William Hill Sportsbook offers slightly different betting menus and bonus options in each state in which it operates. Some states, for example, have access to more international betting markets at William Hill Sportsbook than others.
In all states in which it operates, however, bettors can count on William Hill for a deep menu of domestic sports betting markets. All of the major sports leagues from the US are covered by William Hill.
Within each pro sport lies a vast number of ways to bet on each game. A typical NFL game, for example, allows moneyline, point spread, totals, prop bets, alternate lines, and InPlay betting.
International sports on the William Hill menu include multiple soccer leagues, Aussie Rules Football, rugby, table tennis, and other sports. The selection of overseas sports doesn't quite reach as far as some other competing sportsbooks despite it being a UK based sportsbook.
Unless you're looking for niche sports like handball, volleyball, or surfing, however, you'll likely find just about any bet you're looking for at William Hill Sportsbook.
William Hill VA stands to play as a major factor in the Virginia sports betting industry. The depth of betting options at William Hill should satisfy the majority of Virginia players.
Market Depth And Variety Grade: 4.5/5
William Hill Sportsbook: Deposit And Cashout Grade
William Hill Sportsbook operates as one of the biggest sports betting brands in the US market. Perhaps not surprisingly, the platform offers one of the biggest selections of ways to deposit and withdraw from your account.
Some of the most convenient deposit options include ACH/eCheck, online banking, credit/debit cards (Visa, MasterCard, and Discover), PayPal, Play+, and the William Hill Priority Access Card. All of these methods can be used to instantly fund your sportsbook account.
The bank will sometimes decline ACH/eCheck, online banking, and credit/debit card deposits, however. PayPal makes an excellent option for both deposits and withdrawals, with a nearly 100% approval rate on transactions.
Play+ and the William Hill Priority Access Card function as prepaid debit cards that link to your William Hill Sportsbook account. Other deposit methods include cash transactions through PayNearMe, or at the casino cage of the land-based casino licensing William Hill Sportsbook. Because Virginia's online sportsbooks will launch at the start without a land-based casino, this option will most likely not be available to Virginia bettors. 
Aside from credit/debit cards and PayNearMe, all of the above methods can also be used to cash out from the sportsbook. William Hill receives a top grade in this category, as it offers a comprehensive menu of ways to get money in and out of your account.
Deposit And Cashout Grade: 5/5
William Hill Sportsbook: Mobile App Grade
The William Hill Sportsbook mobile app expands online sports betting into a truly mobile experience. The platform's entire menu of betting options transfers to the mobile app, which is available for both Apple iOS and Android devices.
Using the mobile sports betting app, you can bet from anywhere within Virginia borders from your smartphone or iPad. The Apple iOS version of the William Hill Sportsbook app can be downloaded from the App Store.
The William Hill mobile app gets an average of 4.5/5 out of more than 2,000 reviews from iOS users. The limitations of the smaller screen make the sportsbook menu display a little more cluttered than its desktop counterpart.
Once you know where to look for the different betting menus, however, the app performs well. The selection of overall sports is situated on a slider near the top of the lobby.
The drop-down menus from each sport can be a little confusing, and it definitely takes a little bit of experimentation to figure out how to navigate the app.
Android users can download the William Hill app directly from the Google Play store, which now allows real-money gambling apps. They can also find their version of the app at the William Hill Sportsbook website.
Overall, the William Hill mobile app can be a bit tricky to navigate, but it offers all of the same features as the browser-based client.
Mobile App Grade: 4.0/5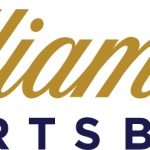 William Hill VA Final Score
Our overall rating for William Hill Sportsbook comes as an average among the five categories overviewed here. The Virginia sports betting market should unfold as one of the most competitive in the US. The dozen sports betting brands will battle for market share, and William Hill will compete with DraftKings, FanDuel, BetRivers, and others for its piece of the market. Virginia bettors will find William Hill Sportsbook as a worthy product to have at their disposal. The quality of the William Hill platform backs its reputation as one of the world's most reputable sportsbooks.
Bonus & Promotional Grade
Market Depth & Variety Grade
Pro's
Largest retail footprint in the US
Biggest risk-free deposit bonus
Is William Hill Sportsbook Legit?
William Hill operates as an iGaming brand on both sides of the Atlantic. The company's origins go back almost 60 years, founded in London in 1964.
William Hill trades as a public company on the London Stock Exchange and expanded into the US in 2012. The company's reputation is built on legitimate business practices, and Virginia bettors can count on William Hill to launch a legit sportsbook in the state.
Other factors that verify William Hill Sportsbook as legit include:
Acquisition By Caesars Entertainment
A September 2020 acquisition brought William Hill into the fold under the Caesars Entertainment banner.
Caesars Entertainment operates as one of the recognizable gaming brands in the world, and it wouldn't spend $3.7 billion on an illegitimate enterprise.
Operations Across The US
William Hill operates retail and/or online sportsbooks in more than 15 states and territories. In all of those jurisdictions, the company made it through a vigorous regulation and vetting process from state gaming agencies.
The Virginia Lottery applied a similar process to William Hill's application to operate in Virginia.
Sports Betting Is Legal In Virginia
William Hill VA took one of up to a dozen sports betting licenses allocated by the Virginia Lottery. Sports betting became legal in Virginia in July 2020 and launched in January 2021.
William Hill, along with the other sports betting brands approved by the Virginia Lottery, operates as a state-regulated, government-approved sportsbook.
Sponsorship With ESPN
A multi-year sponsorship deal between Caesars Entertainment and ESPN puts William Hill branding all over ESPN's digital assets.
ESPN doesn't make such an agreement if William Hill Sportsbook isn't a legitimate company.
Why Choose William Hill VA Over Illegal Gambling Sites?
The list of sportsbooks regulated and approved by the Virginia Lottery gives bettors in the state a dozen different legal mobile sports betting apps. That group includes brands like William Hill, DraftKings, FanDuel, BetRivers, and several other brands that operate within US laws and regulations.
Illegal bookmakers and offshore sports betting sites, however, won't make that list. All approved and legal sportsbooks display the seal of approval from the Virginia Lottery.
Any online gambling site operating in Virginia without that seal is doing business illegally in the US. These sites aren't worth your time when you have access to so many legal sportsbooks.
Consider a couple of reasons to choose William Hill Sportsbook over an illegal bookmaker:
William Hill Sportsbook's Reputation
A worldwide outfit like William Hill Sportsbooks operates with player safety and customer satisfaction in mind. The company conducts business with a keen interest in making sure players can wager safely and with no doubts about the payout process.
The Virginia Lottery's oversight adds another layer of protection for bettors at William Hill Sportsbook. With all of that in mind, you can put your money down at William Hill knowing you can cash out safely at any time.
Illegal Bookmakers Operate Without Regulation
Offshore betting sites don't operate within US laws. There's no oversight from a gaming regulation agency like the Virginia Lottery, and unfortunately no legal recourse for players in the case of a payout dispute.
When you deposit at an offshore site, that might be the last time you see that money. At any given time, an offshore site might decide they don't want to pay you, and there's not much you can do.
Offshore sportsbooks also operate under constant threat of legal action by US law enforcement. You don't want to build up a big balance at an illegal gambling site and wake up one day to find the FBI has seized the site.
Can I Trust William Hill Sportsbook With My Money?
Online sportsbooks can't operate if the security of funds is an issue. Keep in mind that the sportsbook facilitates millions of dollars in transactions each month.
A platform like William Hill Sportsbook must put the highest priority on the protection of money. Both your bankroll and the house's money are protected by the highest level of encryption and other security features.
Much like a major retail outlet or international bank, legal online gambling sites must always stay on the cutting edge of security protocols. Anything less puts billions of dollars at risk and puts the sportsbook in danger of losing its reputation and client base.
You can deposit and withdraw from William Hill Sportsbook knowing that your money is safe. The same can't be said for offshore gambling sites.
William Hill Sportsbook Virginia: The Facts
| | |
| --- | --- |
| How old do you have to be to wager at William Hill Sportsbook? | 21 or over |
| In what states does William Hill Sportsbook offer legal online betting? | Virginia, New Jersey, Nevada, Illinois, Indiana, Iowa, Colorado, West, Virginia, Michigan |
| Who is William Hill's land-based casino partner in Virginia? | Caesars Entertainment |
| Virginia launch date? | February 3, 2021 |
William Hill VA Sportsbook FAQs
Is it legal to bet on the William Hill VA app?
Yes. The Virginia Lottery approved William Hill to operate in Virginia. They launched on February 3, 2021, making it the fifth sportsbook to operate in Virginia. 
Does William Hill have a land-based casino partner in Virginia?
Caesars Entertainment, parent company to William Hill, has a land-based property under construction in Danville. This casino applied for an online sports betting license and launched the William Hill Sportsbook app under that license.
Do you have to be located in Virginia to wager on the William Hill Sportsbook app?
Yes. Virginia laws mandate that players must be located within state borders when betting on a regulated sports betting site.
William Hill VA utilizes geolocation technology to determine a user's location when they try to make a bet. You don't have to be a Virginia resident to bet, but you must be in Virginia at the time of your wager.
How do I get paid by William Hill Sportsbook if I win?
William Hill Sportsbook offers several convenient ways to cashout right from your desktop or mobile device.
Options include PayPal, Play+, the William Hill Priority Access Card, ACH/eCheck, and online banking. Most of these methods take about 2-5 business days for the cashout to appear in your account.
Does William Hill Sportsbook offer in-play betting?
Yes. Many of the games offered at William Hill Sportsbooks include in-play betting markets. The odds and lines for in-play markets change rapidly throughout the game, making this kind of betting a natural fit for a mobile sports betting app.
How old do you have to be to place sports bets in Virginia?
21 or older. The minimum age to place a legal sports bet at either a land-based or online sportsbook is 21 by Virginia law.