Virginia legalized online sports betting just last year and soon after, online sportsbook apps launched. Now Virginia online sports betting and sportsbooks include some of the best in the US, giving bettors in the state several great options to choose from.
The Virginia Lottery is responsible for licensing and will approve up to 12 sportsbooks. This means Virginia bettors can expect more sportsbooks to launch in the coming months.
There are currently 7 online sports betting apps live in Virginia:
Legal sports betting in Virginia is proving to be successful. In May, the state collected nearly $2.4 million in taxes from sports wagering. While Virginians already have some of the best sportsbooks to choose from, they'll have even more options in 2022 when more launch in time for the Super Bowl.
Virginia Online Sports Betting Bonus Offers
July 2021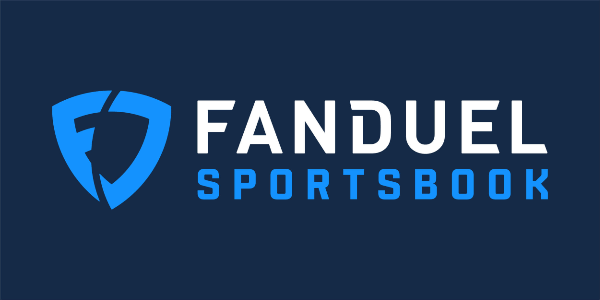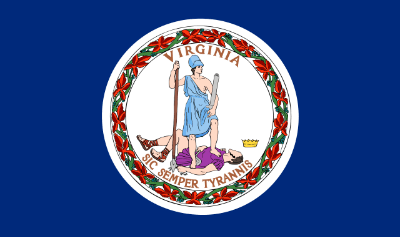 Licensed in Virginia
Pros
$1,000 Risk-Free Bet
Best online sportsbook App
Great odds boosts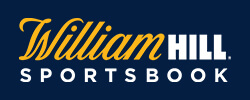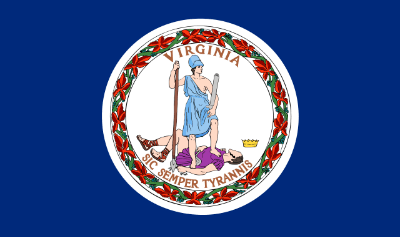 Licensed in Virginia
Pros
$500 Risk-Free Bet
Best online app for live betting
Great odds boosts & promos
Cons
Crowded menu on app screen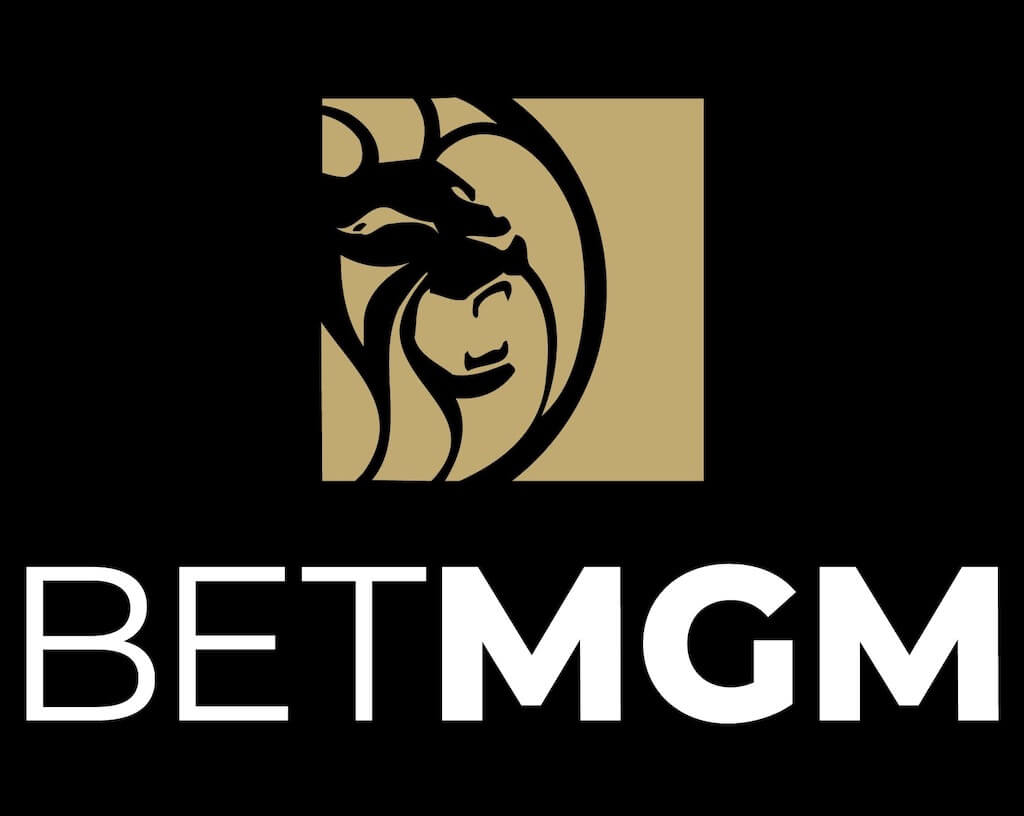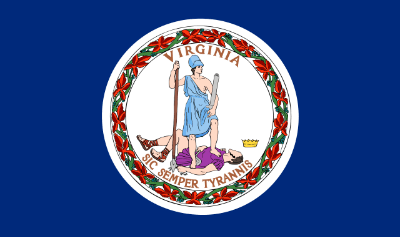 Licensed in Virginia
Pros
$600 Risk Free Bet
Backed by the MGM Brand
Strong odds versus competitors
Cons
Less competitive bonus offer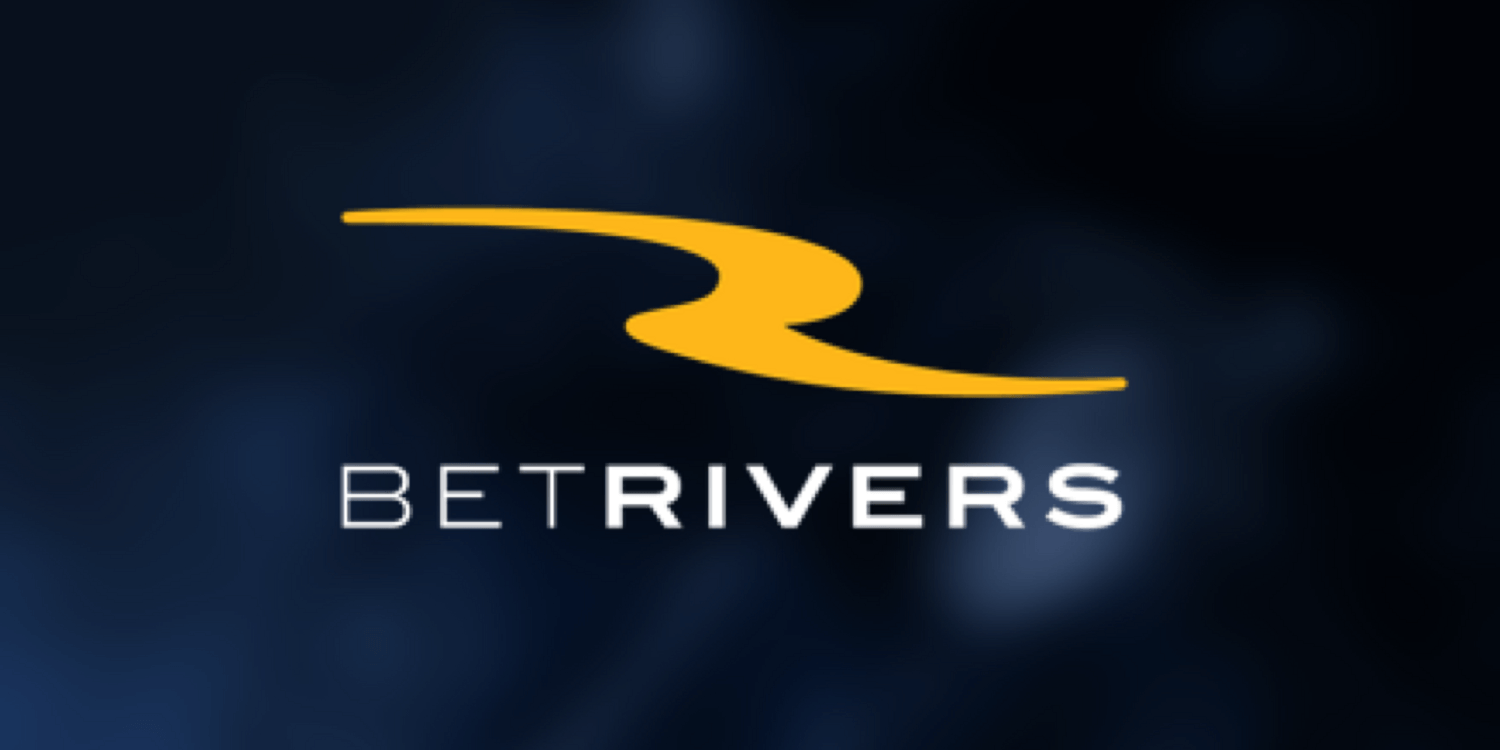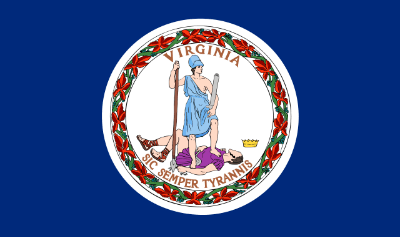 Licensed in Virginia
Pros
$250 Deposit Match Bonus
Only 1x Playthrough
Extensive market depth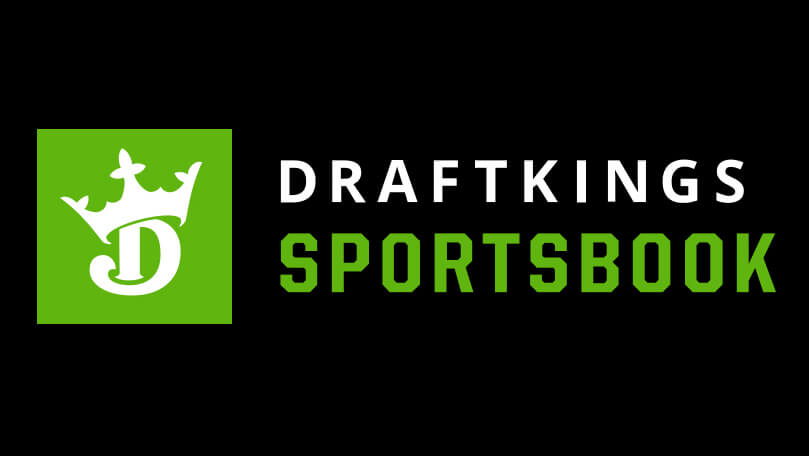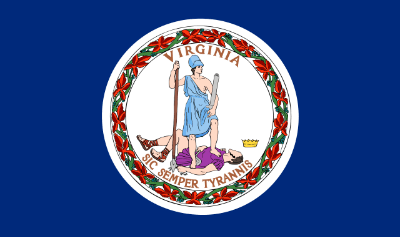 Licensed in Virginia
Pros
$1,000 Deposit Bonus
Top online sportsbook App
Available in the most states
Cons
Only 20% match for deposit bonus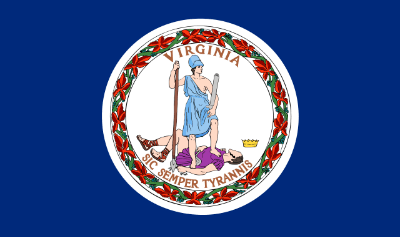 Licensed in Virginia
Pros
$500 Risk-Free Bet
Earn Las Vegas trips at Wynn
Great in-game betting
Cons
Only app available at this time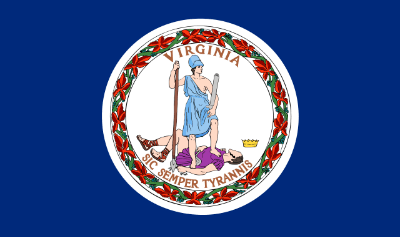 Licensed in Virginia
Pros
$500 Risk Free Bet on Deposit

Competitive odds

Expanding into new states
Cons
Apple iOS app needs some improvement
Bonus Offer $
500 risk-free bet
Virginia Sports Betting Apps 2021
Virginia is expected to be a heavy hitter in the sports betting industry and has had success so far. Big operators have flocked to the state to offer online sports betting. FanDuel launched its app early on and other brands followed suit.
Visit: FanDuel Virginia for an up to $1000 risk-free bet
FanDuel is often one of the first apps to launch in a state. It's no surprise that they were the first to launch in Virginia, almost simultaneously with their launch in Michigan. FanDuel is most known for its reputation in the Daily Fantasy Sports market but is gaining ground in legal online sports betting by operating in most states where online sports betting is legal. 
Visit: William Hill for a $500 risk-free bet
William Hill Virginia partnered with Caesars Entertainment to bring its online app to Virginia. Caesars also has a license to build a land-based casino in Virginia. But, Virginia bettors have access to William Hill now.
William Hill has a rich history in the gambling industry, and its years of experience has brought a powerful sports betting operator to the state alongside other top-tier providers. The app offers a robust market of domestic and international sports. William Hill InPlay is easy to access on the sportsbook, offering a wide variety of live, in-game betting options. 
Visit: BetMGM Virginia up to $600 risk-free bet
BetMGM is backed by one of the most successful brands in gaming, MGM. Its launch in Virginia brings a top-notch sports betting brand to the Commonwealth. Virginia bettors can access BetMGM Virginia on a web browser as well as an iOS or Android app.
The MGM brand has done well in markets where they have a land-based casino as well, but they've also launched in states without a local presence. Even without a retail casino in Virginia, BetMGM is committed to the region. They operate the MGM National Harbor, which is in Maryland at the DC border and close to Virginia bettors.
Visit: BetRivers Virginia for a 100% match up to $250
BetRivers has seen success in a number of states near Virginia and is continuing its success in Virginia now that it is live in the state.
One of the reasons BetRivers is successful with bettors in new markets is because of its strong bonus offer. BetRivers offers a 100% deposit match bonus up to $250 with only a 1x playthrough requirement. Even if the dollar amount is lower than competitors such as DraftKings, the playthrough requirement is entirely attainable, even for new sports bettors. 
Rush Street Gaming, the parent company of Rush Street Interactive and the BetRivers brand, was approved as the casino partner for Virginia's new Portsmouth casino. 
Visit: WynnBet for a first bet matched as a free bet up to $500
WynnBet has been taking the US sports betting industry by storm. Virginia is the fourth online betting market for WynnBet, which is backed by the name-brand recognition of Wynn Casinos.
WynnBet brings its gaming experience to bettors by offering a decent bonus for new Virginia bettors. Where they shine, though, is in the quality of their app. It is easy to use, easy to navigate, and perfect for sports fans looking to place live, in-game wagers.
Visit: DraftKings Virginia for a 20% match up to $1000
DraftKings already had a Daily Fantasy Sports presence in Virginia when it first launched in the state. The DraftKings app and desktop site is about as good as it gets. It's one of the most popular sportsbooks in the US and using the app makes it clear why DraftKings is at the top.
Visit: Unibet Virginia for a $500 risk-free bet
Unibet has a strong reputation within the sports betting industry as one of the most reputable international brands. They've been slower to expand than competitors as new states launch legal online sports betting; however, they are one of the best in Virginia and offer a good bonus offer and competitive odds.
Virginia's Legal Gambling History
Most of Virginia's major gambling-related legislative developments have happened in the very recent past.
In 1987, Virginia legalized the lottery, with all profits going to education initiatives. One year later, the Lottery sold its first tickets. In 1989, the state created the Virginia Racing Commission to manage pari-mutuel wagers on races held out of state, mainly because there were no tracks in Virginia. 
That changed in 1997 with the opening of Colonial Downs. It's still the only race track in Virginia. 
Fast forward to 2018. The Supreme Court declared PASPA unconstitutional, putting sports betting legislation in the hands of individual states. Virginia took notice and started to welcome new forms of gambling. Legislation to authorize sports betting passed in July 2020. But the state wasn't content to just add sports betting into the mix. Five Virginia communities voted in a referendum to allow for the construction of five casinos, one in each of the following towns:
Bristol

Danville

Norfolk

Portsmouth
These will mark the very first casinos in Virginia's history, perhaps signaling a new era of gambling for the state. 
When Did Virginia Launch Online Sports Betting?
Virginia is one of the latest of many states to hop on the sports betting bandwagon. The state legalized sports betting on July 1, 2020, after a series of amendments to the bills that would eventually make sports betting legal. The first online sports betting site announced its launch on January 21, 2021, with several others launching over the following weeks.
VirginiaCasinos.com estimates that Virginia sports betting will produce $412 million in handle for the state with $61.8 million in annual tax revenue. In the first 11 days, Virginia saw $58.9 million in sports betting handle.
Old Dominion is slightly unique among sports betting markets. The state's legislation allows for online-only sportsbooks (much like Tennessee) alongside those tethered to a land-based casino. But the added factor that makes Virginia unique is an amendment requested by Governor Ralph Northam. The amendment, which made it into the final legislation, allows for NASCAR tracks to apply for sports betting licenses. 
Virginia Gambling Timeline
April 2021 – The Virginia Lottery approved Unibet Virginia, which launched just a day later.
March 2021 – WynnBet Virginia was approved by the Virginia Lottery and launched on March 10, 2021. Virginia Lottery reported that in February, Virginia sportsbooks generated $266 million in betting handle.
January 2021 – DraftKings Virginia launched on January 24, 2021, while BetRivers, BetMGM, and William Hill launched on the 27th.
January 21, 2021: FanDuel Virginia became the first sportsbook app to announce its launch in Virginia
November 2020: Voters approve casinos in Bristol, Danville, Norfolk, Portsmouth, and Richmond via referendum

October 2020: Licensing application process for sports betting operators begins

September 2020: Virginia Lottery finalizes regulatory framework for mobile sports betting

July 2020: Sports betting legalized in Virginia

2018: SCOTUS declares PASPA unconstitutional, leaving sports betting legislation in the hands of individual states

1997: Colonial Downs, Virginia's first race track, opens in New Kent

1989: Virginia creates the Virginia Racing Commission to regulate pari-mutuel betting

1988: The Virginia Lottery sells its first tickets
1987: Virginia legalizes lottery

Is it legal to gamble at casinos in Virginia?
Yes. But there's one catch–Virginia doesn't have any casinos yet. Voters in five Virginia communities approved casinos in Bristol, Danville, Norfolk, Portsmouth, and Richmond. This vote occurred in November 2020, but it will be at least a few years before Virginia casinos actually open.
Is online sports betting legal in Virginia?
Yes. The Virginia Lottery began accepting license applications on October 15, 2020. The first app launched on January 21, 2021, when FanDuel Virginia hit the ground running. Several other apps launched in the days and weeks that followed and more will be live soon. 
How old do I have to be to gamble at casinos in Virginia?
Currently, Virginia's minimum gambling age is 18 for pari-mutuel wagering, bingo, Daily Fantasy Sports, and lottery games. 
The minimum age for sports betting and casino gaming is 21. 
Is gambling online legal in Virginia?
Yes, but not every form of online gambling is available yet. Sports betting, horse race betting, and online lottery are available to Virginians; however, online casino gaming is not yet legal in the state.
Does Virginia have a lottery?
Yes. The Virginia Lottery was created in 1987 and sold its first ticket in 1988. The Virginia Lottery benefits the state's education programs. 
The Virginia lottery is also the governing body for sports betting. The organization creates rules and regulations that govern sportsbooks in the state.
Can I play the lottery online in Virginia?
Yes. You can purchase tickets and play lottery games online in Virginia. 
Is it safe to place a sports bet online in Virginia?
Yes. One of the best reasons to bet at legal online sports betting sites is that they are completely safe, unlike off-shore or illegal sportsbooks. Now that sports betting is fully legal in Virginia and online sportsbooks are available, there is no reason to go offshore. The Virginia Lottery and the government of Virginia do everything in their power to ensure online betting is safe for Virginia bettors. 
Do I have to pay taxes if I win?
Yes. All gambling winnings are taxed by the IRS. The federal tax rate on gambling winnings is 25%. 
In many cases, a casino or sportsbook will provide you with tax paperwork if your winnings exceed a certain threshold. If you win below the threshold, you still need to pay taxes on those winnings, but the paperwork is your responsibility.
Does it make sense to join a casino's loyalty program?
Yes, especially if you play frequently. Rewards programs offer a lot of great incentives for casino players. Free meals, room discounts, free play on slots, special concert/event pre-sales…the list could go on. Frequent players can gain a lot from a casino loyalty program, so it's worth signing up even if you expect to visit once every few months. Points add up over time!
Who owns the casinos in Virginia?
Virginia has identified preferred casino partners for all five cities that authorized casinos to be built. Here are the identified preferred partners:
Bristol: Hard Rock International

Danville: Caesars Entertainment

Portsmouth: Rush Street Gaming (Rivers)

Richmond: Pamunkey Indian Tribe

Norfolk: Pamunkey Indian Tribe