The Virginia online sports betting market has quickly become one of the nation's most successful.  As a result, all of the nation's best online sportsbooks (with the best welcome bonuses) have made a home in Virginia.
The success of the industry can of course be measured by the numbers, and the sports betting numbers in the Commonwealth are incredibly strong.  Virginia became the fastest state in the US to reach $1 billion in wagers.
The fact that Virginia is home to all of the best sports betting apps in the country is also pretty much indisputable. The Virginia Lottery is responsible for licensing and will approve up to 18 sportsbooks, with 12 of those licenses being alloted for online-only sportsbooks.
Here are the current online sports betting apps in Virginia:
Bally Bet
Hard Rock
Betway
Read on, and we will explain the pros and cons of each of the top sports betting sites in Virginia, along with detailing all of the great bonuses you get for trying them out.
Virginia Online Sports Betting Bonus Offers
December 2023
Affiliate Disclosure: If you place a bet at a sportsbook or online casino through one of our links, we may earn an affiliate commission. This may influence the gambling operators we list; however, the editors and writers of this website operate at their sole discretion, and their opinions are not beholden to any outside entity or organization. We recommend only legal and trusted gambling operators.

$1,200
$1,000 Deposit Match + $50 Bonus Bet
Pros
$50 bonus bet with $5 deposit
$1,000 deposit match bonus
A name synonymous with sports betting
Cons
Only 20% match for deposit bonus and a large playthrough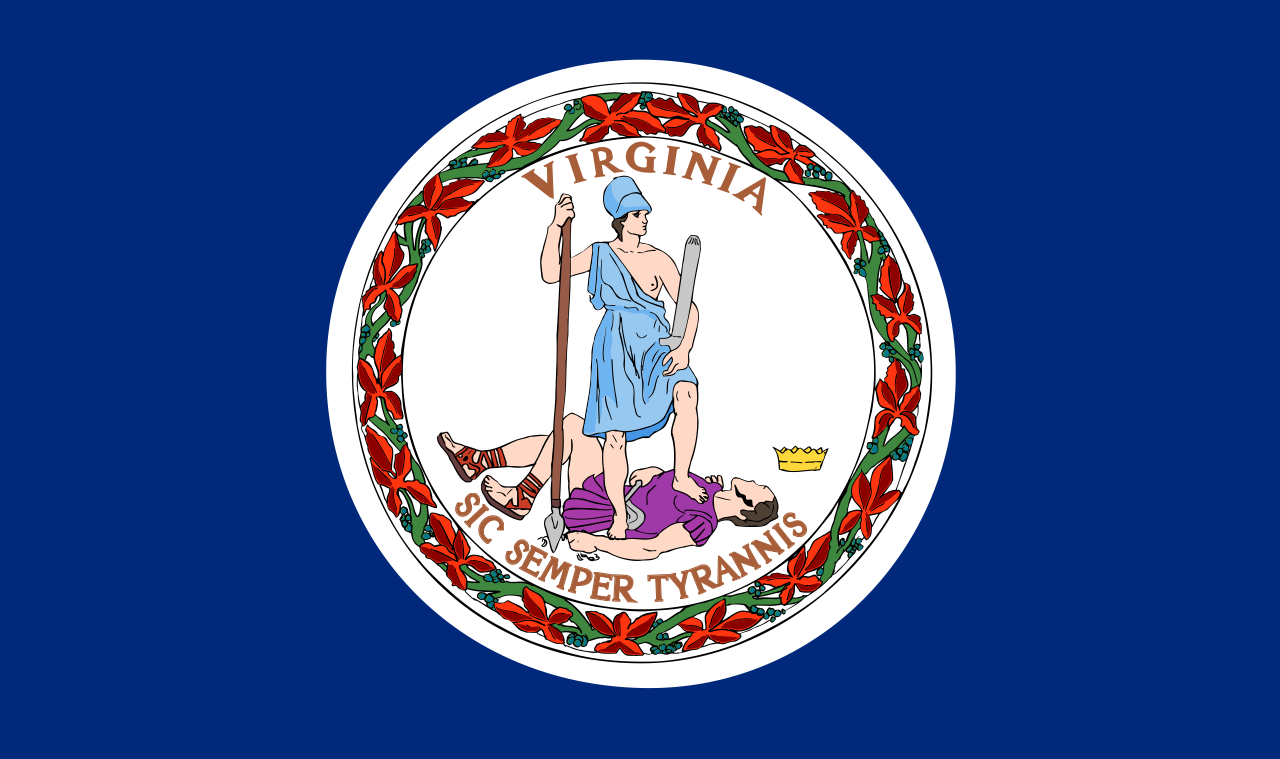 Licensed in Virginia
Banking Options





$1,000
First Bet On Caesars - Use Promo Code SHARPBET1000
Pros
$1,000 bet on Caesars (Code: SHARPBET1000)
1000 Tier Credits + 1000 Reward Credits® added to Caesars Rewards on signup
Best online app for live betting
Great odds boosts & promos
Cons
Crowded menu on app screen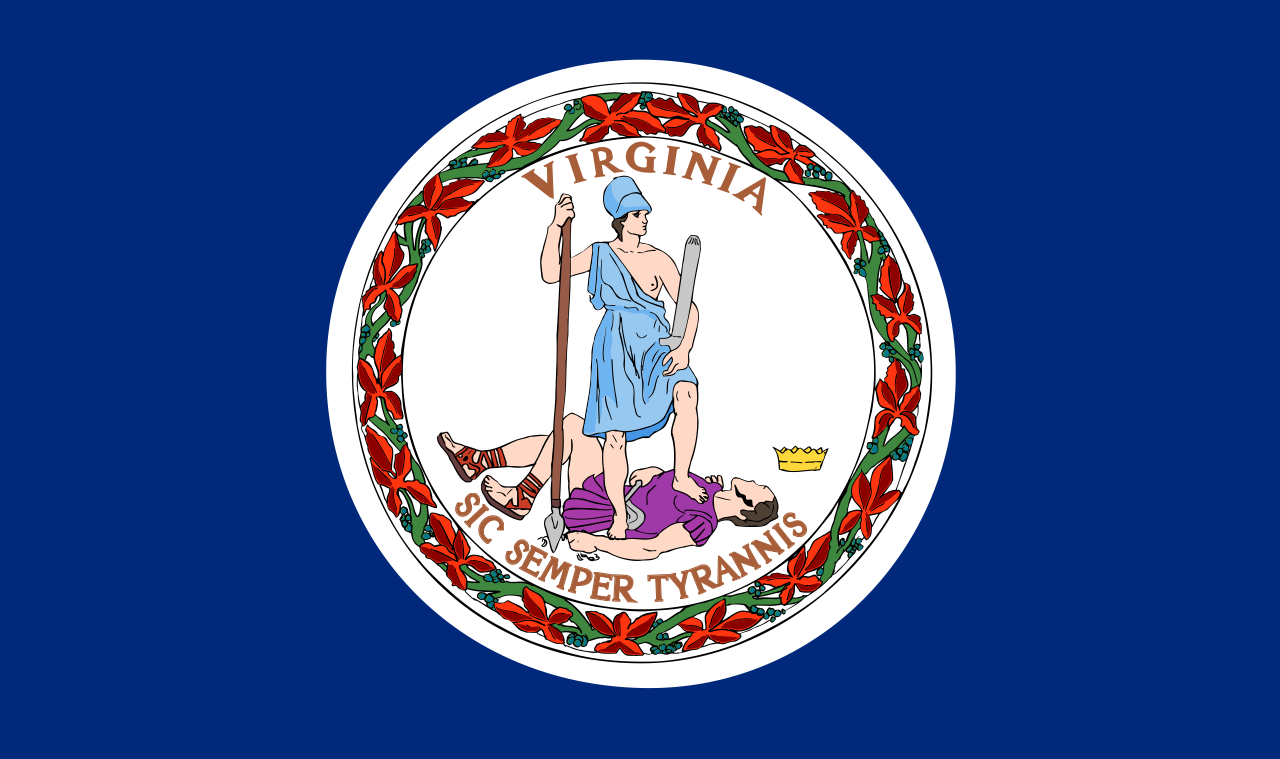 Licensed in Virginia
Banking Options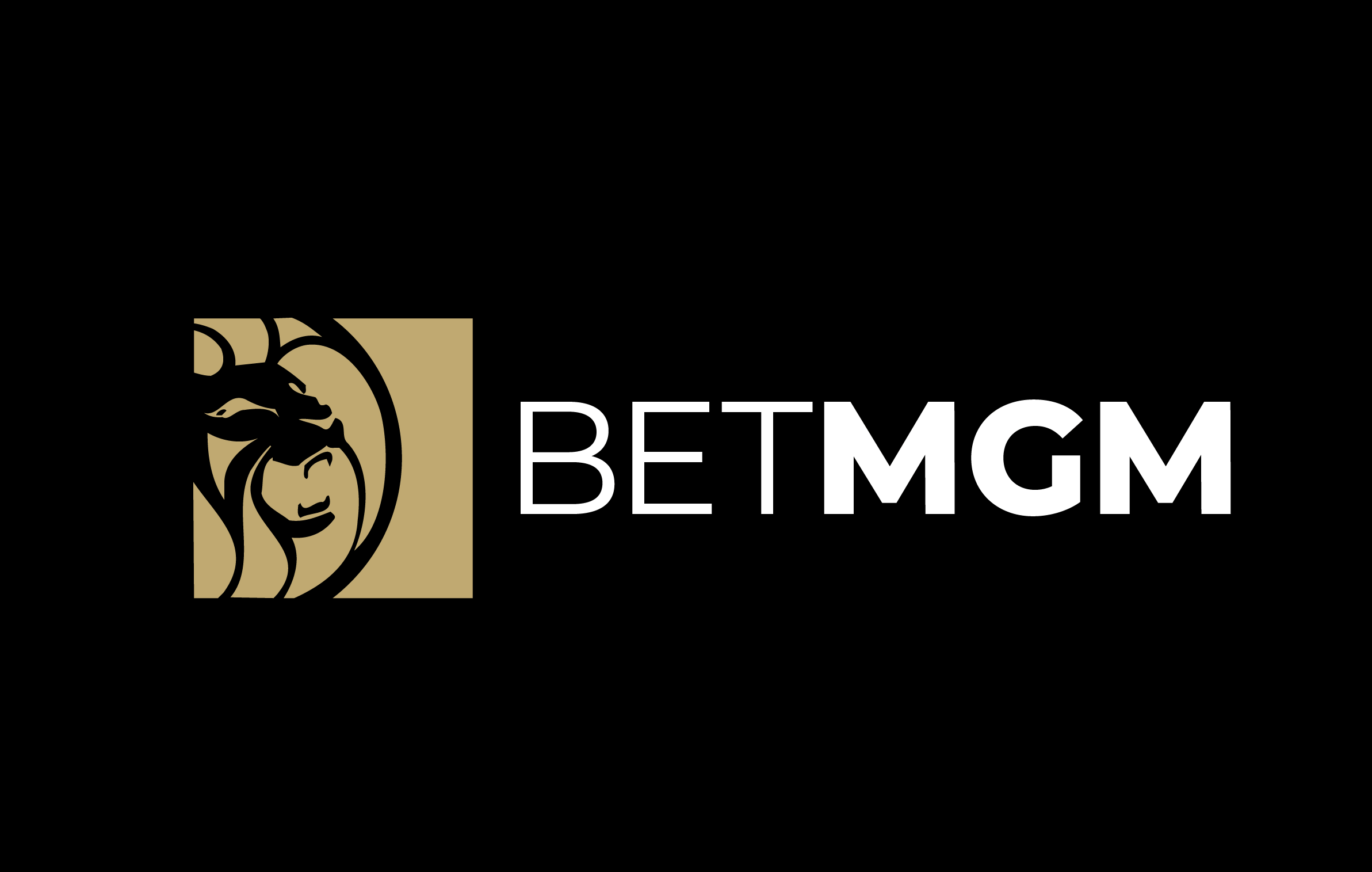 $1,500
Back if First Bet Loses - Use Bonus Code SHARP
Pros
$1,500 first bet offer (Code: SHARP)
Backed by the MGM brand
Strong odds versus competitors
Cons
Not as many international sports as some competitors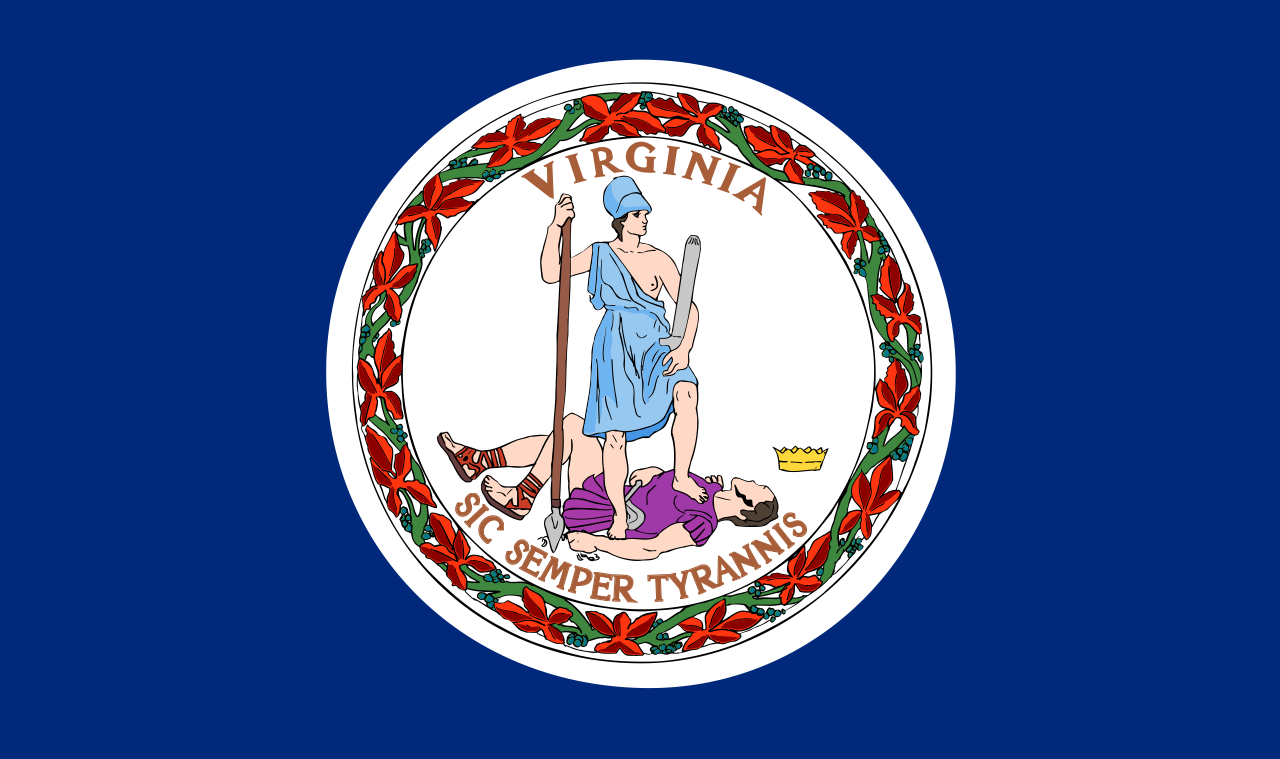 Licensed in Virginia
Banking Options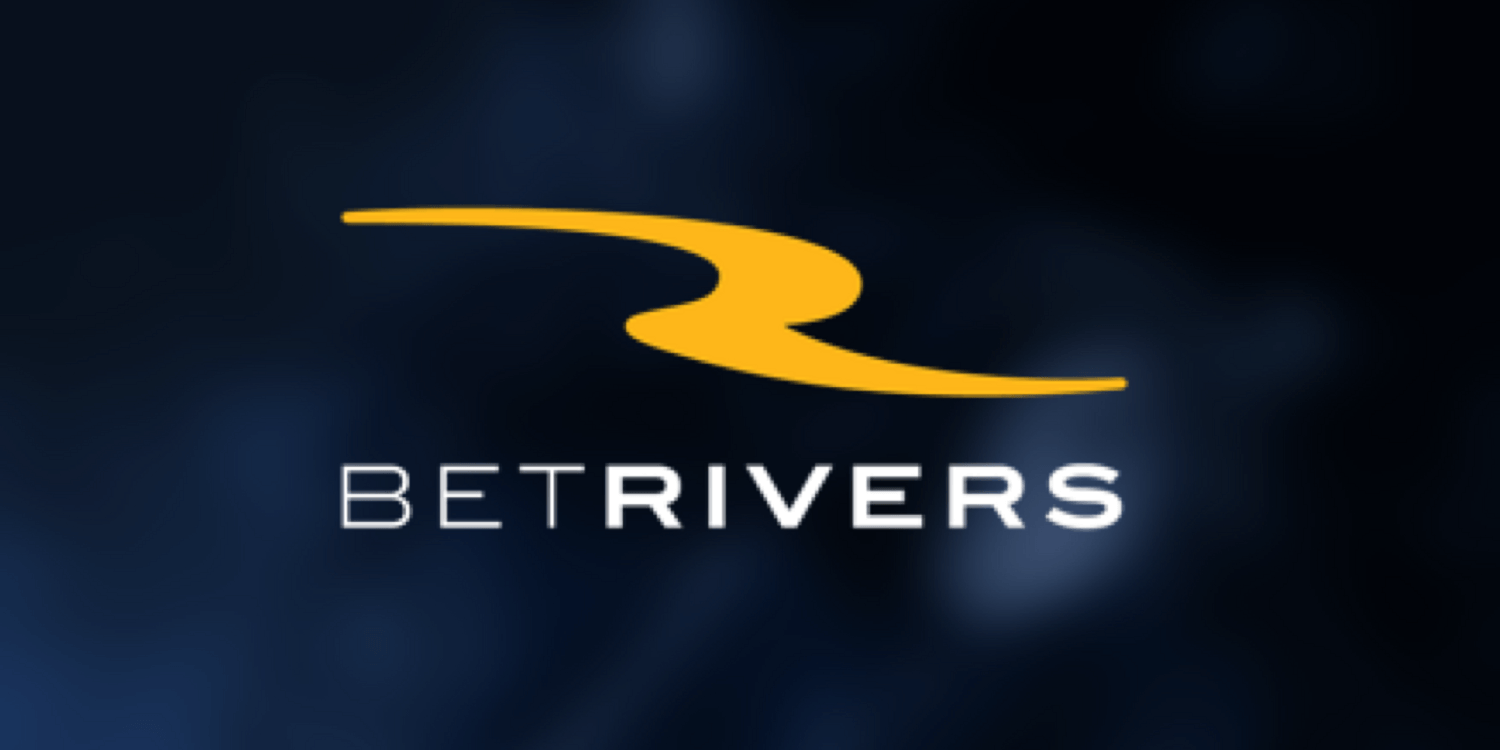 $500
Second Chance Bet w/ $50 Deposit - Use Bonus Code SHARPRIV
Pros
$500 Second Chance Bet (Code: SHARPRIV)
No restriction on qualifying first bet
Extensive market depth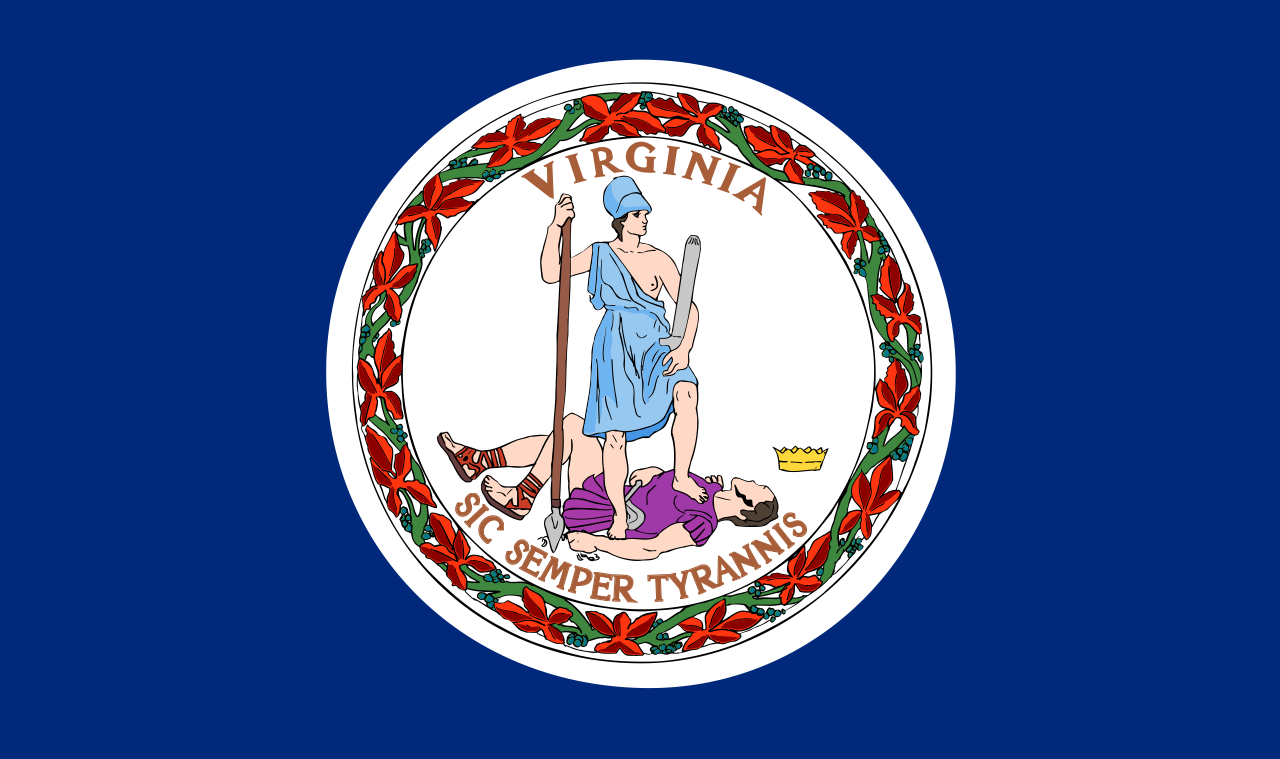 Licensed in Virginia
Banking Options





Pros
$150 No Sweat First Bet
High-quality brand
Great odds boosts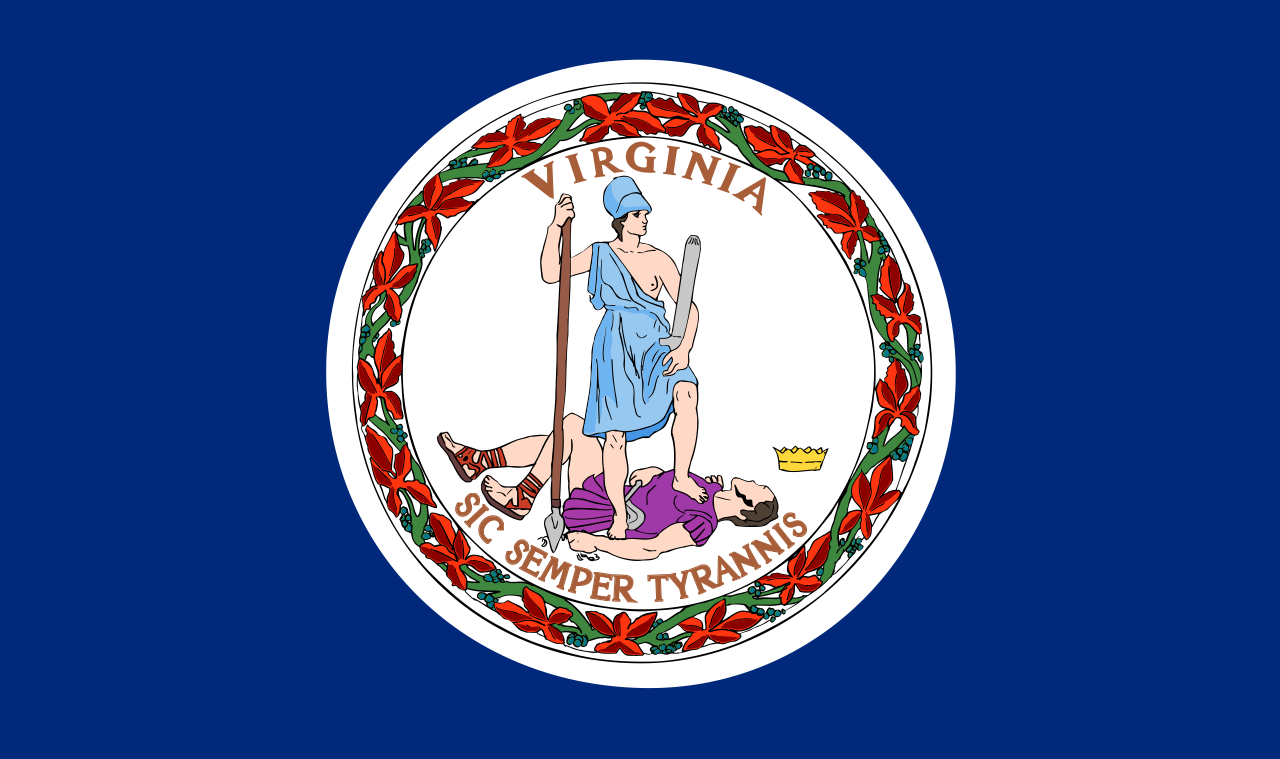 Licensed in Virginia
Banking Options





$1,000
$50 2nd chance bet/day for the first 5 days
Pros
Up to $1,000 as 5 second chance bets
Great for risky bettors
Unique PointsBetting wager type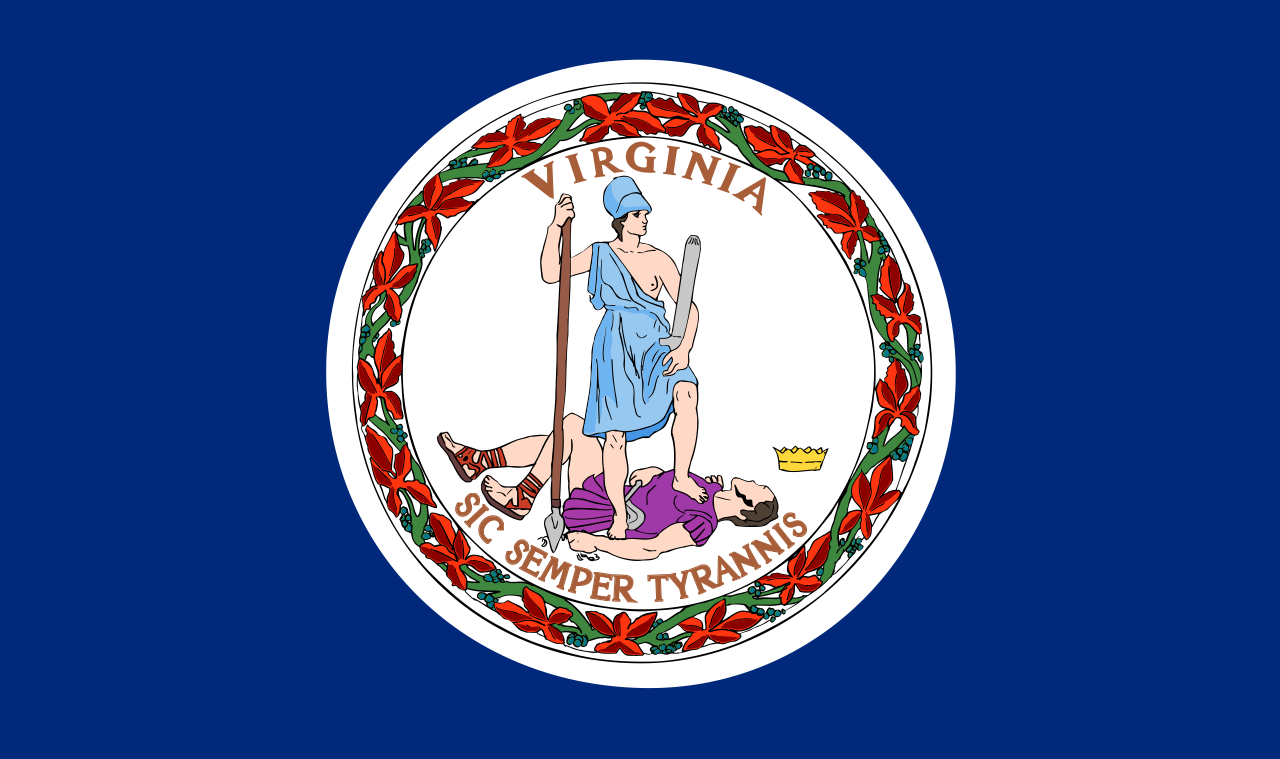 Licensed in Virginia
Banking Options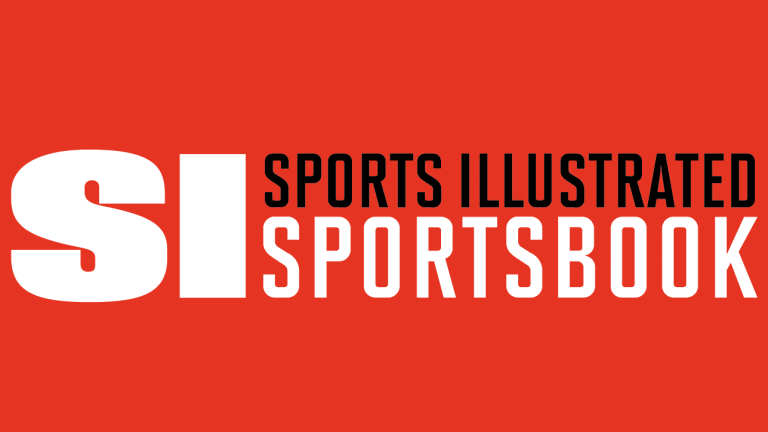 Bet $20, Get $200
Use Promo Code SI200
Pros
Bet $20, get $200 (Code: SI200)
Bonus given as 8 free bets
Connected to Sports Illustrated magazine
Cons
Have to win first bet to get bonus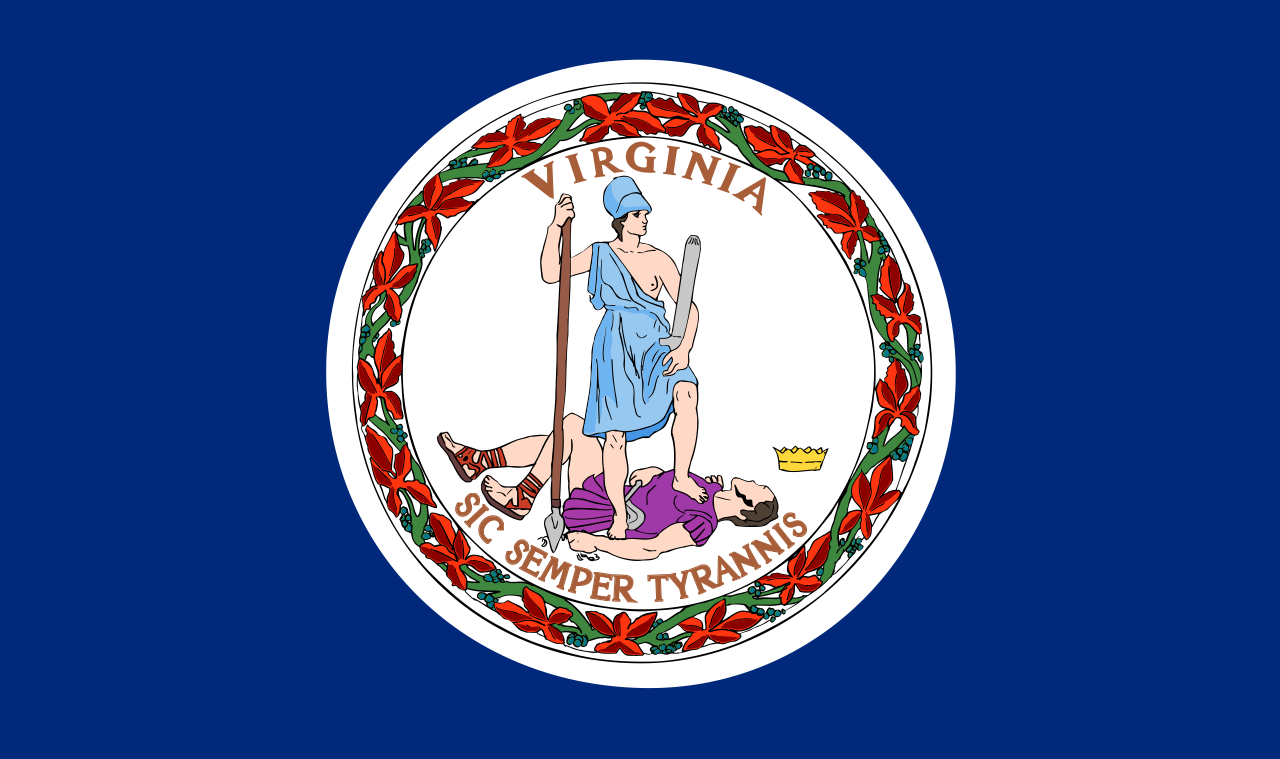 Licensed in Virginia
Banking Options




Virginia Sports Betting Recent Updates
June 20, 2022: Harbor Park, Norfolk's minor league baseball stadium, changed its address to allow the operation of a temporary casino.
June 1, 2022: Between April 1 and April 30, 2022, Virginians wagered $399,478,366. Through the end of April, bettors have wagered a combined total of more nearly $5 billion on a wide variety of approved sporting events.
April 1, 2022: February 2022's sports betting handle was just under $402 million, according to the Virginia Lottery. Over $33 million was wagered on Super Bowl 57.
March 31, 2022: The total number of sportsbooks in Virginia rose to 12, as Hard Rock Sportsbook launched in the state.
March 21, 2022: A judge ordered that a referendum be placed on November's ballot in Richmond asking for a second retail casino in the area.
March 17, 2022: The Virginia Lottery announced that the state set a new record for monthly sports betting handle in January 2022. Operators collected over $485 million in wagers.

 

February 24, 2022: Legislation lifting the prohibition on in-state college sports was tabled.
February 8, 2022: The Virginia Senate advanced a bill that would keep the phrase "Virginia is for Bettors" out of gambling advertising in the state.
January 12, 2022: Legislators filed two important pieces of legislation. the first would prohibit sportsbooks from excluding bonuses and promotions from taxable revenue. The 2nd would allow for bets on in-state collegiate athletics.
January 6, 2022: Senate Republican Leader Tommy Norment filed legislation that would allow the state of Virginia to fine sports betting and casino companies up to $50,000 per violation for using "Virginia" or "the Commonwealth" in their advertising campaigns.
Virginia Sports Betting Legal Timeline
March 2022 – A judge ordered another referendum on a second casino in Richmond be placed on the upcoming November ballot.
March 2022 – Hard Rock Sportsbook made its debut in Virginia, becoming the 12th sportsbook available to Virginia sports bettors.
November 2021 – Richmond voters defeated a ballot initiative to allow a second retail casino in the area.
August 2021 – Caesars Entertainment rebranded William Hill Sportsbook to become Caesars Sportsbook.
April 2021 – The Virginia Lottery approved Unibet Virginia, which launched just a day later
January 2021 – DraftKings Virginia launched on January 24, 2021, while BetRivers, BetMGM, and William Hill launched on the 27th
January 21, 2021: FanDuel Virginia became the first sportsbook app to announce its launch in Virginia
November 2020: Voters approved casinos in Bristol, Danville, Norfolk, Portsmouth, and Richmond via referendum

October 2020: Licensing application process for sports betting operators begins

September 2020: Virginia Lottery finalizes regulatory framework for mobile sports betting

July 2020: Sports betting legalized in Virginia
What Are You Be Able To Bet On? 
The Virginia Lottery licenses and regulates online sports betting in the Commonwealth, and that includes enforcing restrictions on certain betting.
Bettors in Virginia can bet without restriction on professional domestic and international sporting events. However, bets on the Olympics are restricted.
For college sports, Virginia sportsbooks can't offer lines on games played by in-state teams. It is also illegal to take prop bets on any college team.
Professional Leagues In Virginia 
Virginia doesn't have any in-state major league teams. But you'll find thousands of fans for a handful of franchises, particularly those in Washington DC and Maryland Here are some of the key favorites:
NASCAR
The Commonwealth of Virginia boasts two NASCAR race tracks: Martinsville Speedway and Richmond Raceway. WynnBET is partnered with both tracks to launch its online sportsbook, with the goal of offering a fan-focused NASCAR betting experience.
However, all online sportsbooks in Virginia take NASCAR bets. The most common is betting on which driver will win, place in the top three, or place in the top ten.
In addition to pre-race bets, online sportsbooks will also take the following NASCAR bets:
In-play bets

Driver matchups/head-to-heads

Stage winners

Number of the winning car (over/under)
Because you can download Virginia sports betting apps and wager from anywhere in the state, you do not have to visit Martinsville Speedway or Richmond Raceway to place a bet. But it is legal to wager on the race while attending the event in person.
Some online sportsbooks also allow you to stream the event live through the app or website.
The Washington Commanders
The Washington Commanders are by far the most popular major league team for Virginia sports betting. While the Commanders are not by any means the most successful franchise in the NFL, the team is consistently competitive, making for exciting betting action.
The Commanders are coming off a disappointing year, but they are hoping that new quarterback Carson Wentz and a cadre of young stars on both sides of the wall can lead them back to the playoffs.
No matter the records, you'll always find great betting action when the Commanders face off against the Dallas Cowboys, one of the greatest rivalries in US sports.
Also, there's nothing in the regulatory fine print to stop Virginia sportsbooks from taking wagers on the NFL Draft. If you don't see it listed in your preferred sportsbook, feel free to reach out to its customer support team to see if it will become available.
Virginia sports fans also favor betting on its nearby neighbor, the Baltimore Ravens.
Washington Nationals
The Washington Nationals are a highly popular MLB team that plays at Nationals Park in Washington DC. However, the Norfolk Tides, a well-loved Triple-A affiliate of the Baltimore Orioles, has inspired some fandom for the Orioles as well.
Unfortunately, no online sportsbooks take bets on minor league baseball.
Like with NFL futures, bettors in Virginia can wager on MLB events all year round. In fact, the MLB offers a much larger futures market due to it being such a stats-oriented sport.
For example, you can bet that Nationals left fielder Juan Soto will hit the most home runs.
However, it is against Virginia law to bet on "subjective trophy awards" such as the Cy Young Award, MVP, or Manager of the Year.
College Sports In Virginia
The options for college sports betting in the Commonwealth are somewhat limited. Virginia Lottery regulations restrict bets on in-state college teams, including University of Virginia, Virginia Tech, and VCU. Any college game that takes place in Virginia is also restricted, and bettors cannot place prop bets on any college teams whatsoever.
That means if you want to bet on a Division 1 Virginia college team, you'll have to visit Maryland, West Virginia, Tennessee, or Washington DC, all of which legalized online sports betting.
In those jurisdictions, you can bet on all of the following Virginia colleges, listed in alphabetical order:
George Mason

Hampton University

James Madison

Liberty University

Longwood

Old Dominion

Radford

University of Richmond

University of Virginia

VCU

VMI

Virginia Tech

William & Mary
Virginia Tech & University Of Virginia
Virginia Tech is the state's most successful college football team, ranked as the 38th best program in the country in the last 150 years by ESPN. College football is the second most popular sport for betting in the US after the NFL, making Virginia Tech betting one of the most popular options in the US.
The University of Virginia boasts the most successful college basketball team in the state, winning the NCAA Tournament Championship as recently as 2019. They've also been to the Final Four three times and the Elite Eight seven times. 
The good news for sports bettors is that most of the surrounding areas have online sportsbooks. Sometimes, like with DraftKings and FanDuel, the same sportsbook app will unlock more betting options depending on where you are. 
That means you can bet on anything other than Virginia colleges while in the Commonwealth, then travel to Maryland, DC, Pennsylvania, or West Virginia to bet on Virginia Tech and the University of Virginia.
West Virginia
For Virginia bettors who want to bet on college sports from home, West Virginia University is one of the most popular options. The team plays in the Big 12 for both basketball and football, a "Power 5" conference that includes the following enormous programs:
Kansas

Kansas State

Oklahoma

Oklahoma State

Texas

Texas Tech

TCU

Baylor

Iowa State
Every online sportsbook in Virginia will offer lines on every Big 12 football and basketball game.
In 2005's March Madness tournament, seven seed West Virginia went to the Elite Eight, confirming that you should never underestimate the program. West Virginia is also the 47th most successful football program in the country out of the 180 Division 1 teams.
West Virginia has a rivalry with multiple teams, including Virginia Tech. Unfortunately, if they play a Virginia school, that means you can't bet on either team. But if there were ever a reason to visit Maryland to bet on sports, it would be for a West Virginia versus Virginia Tech football game.
Georgetown
The quality of the Georgetown basketball team, like that of its biggest rival, Syracuse University, depends on the season. Georgetown isn't a team that's guaranteed to make it into March Madness every year by any stretch, with its last appearance in 2015. 
But between 2006 and 2015, Georgetown saw the number two seed twice and made it to the Final Four in 2007. While they haven't won the Championship since Patrick Ewing led the team to victory as a player in 1984, the Hoyas could make it happen in the near future.
In terms of Georgetown football, the team's history doesn't live up to that of its basketball counterpart. However, they had an 8-3 season as recently as 2011, and they currently play in the highly competitive Patriot League, which also includes the University of Richmond.
While not a "Power 5" conference, the Patriot League boasts strong competitors like Boston University, Loyola, Holy Cross, and Georgetown's hometown rival American University, making for some top-notch betting action.
Other US Sports
Virginia sports bettors will find a wide variety of American sporting events across the online sportsbooks. 
Racing
On top of the aforementioned NASCAR, you can bet on a range of motorsports, including Formula 1. It is also legal to bet on horse racing online through licensed operators like TVG and TwinSpires.
Golf & Tennis
Similar in structure, betting on tennis and golf are available options as well. The Dominion Energy Charity Classic is a tournament on the PGA Tour that takes place at the Country Club of Virginia in Henrico. Some professional tennis matches are also held in Charlottesville, VA. However, betting lines on those matches can be a bit harder to find than they are for PGA tournaments.
Other Professional Team Sports
The NHL is one of the most popular betting options at Virginia sportsbooks, particularly games involving the Washington Capitals, Philadelphia Flyers, Pittsburgh Penguins, and Carolina Hurricanes. All Virginia sports betting apps offer tons of lines on every NHL game. The same is true for the NBA and WNBA. DC hosts the Washington Wizards and Washington Mystics. 
And don't discount the MLS for betting action. The league is highly competitive, and all Virginia sportsbooks offer a variety of lines within each game. This includes hometown favorite the DC United. 
Combat Sports
Combat sports are another popular option for bettors in Virginia. Sportsbooks offer odds on boxing and MMA fights. The lines aren't limited to the major bouts either, with MMA and boxing events listed on Virginia sports betting apps almost every week.
Betting On International Sports And Events In Virginia
The Virginia Lottery approved several professional, international sports. All online sportsbooks offer some or all of the available international sports odds. However, Caesars has a particularly strong market depth when it comes to overseas competitions.
European Soccer
Premier League, Bundesliga, La Liga, and the UEFA Champions League betting is more popular in the US than betting on the MLS. Overseas teams boast the world's highest-paid players, including the likes of Messi, Ronaldo, Mbappé, and Neymar. 
All online sportsbooks in Virginia offer lines on the major European soccer leagues and odds boosters on major matches are common.
The World Cup is also one of the most popular betting sports in the US. You can be sure that most Virginia sportsbooks will be offering lucrative promos come to the 2022 World Cup in Qatar. And the next one will be hosted by the US, Canada, and Mexico, which means we can all look forward to incredible betting action come 2026.
Other International Sports
You can find lines on other international sports at Virginia sportsbooks, some of which also take place right here in the US. These include:
Rugby

Cricket

Aussie Rules Football

Table Tennis

Volleyball

Cycling

Darts

Handball
The Virginia Lottery can also approve additional sports by request from a licensed sportsbook.
Esports In Virginia
Unlike West Virginia, the Commonwealth of Virginia does not allow betting on esports. However, it could still be approved by the Virginia Lottery. It is just not one of its "Current Approved Leagues" as listed on its website.
But you can play Daily Fantasy Esports via FanDuel DFS and DraftKings DFS platforms. Games include League of Legends, Dota 2, CS: GO, and more.
The DFS platforms are separate from the sportsbook platforms and accept players 18 and up (rather than 21 and up).
Is it legal to gamble at casinos in Virginia?
Yes. But there's one catch: Virginia doesn't have any casinos yet. Voters in five Virginia communities approved casinos in Bristol, Danville, Norfolk, Portsmouth, and Richmond. This vote occurred in November 2020, but it will be at least a few years before Virginia casinos actually open.
Is online sports betting legal in Virginia?
Yes. The Virginia Lottery began accepting license applications on October 15, 2020. The first app launched on January 21, 2021, when FanDuel Virginia hit the ground running. Several other apps launched in the days and weeks that followed, and currently, there are eight.
How old do I have to be to gamble at casinos in Virginia?
Currently, Virginia's minimum gambling age is 18 for pari-mutuel wagering, bingo, Daily Fantasy Sports, and lottery games. 
The minimum age for sports betting and casino gaming is 21. 
Is gambling online legal in Virginia?
Yes, but not every form of online gambling is available yet. Sports betting, horse race betting, and online lottery are available to Virginians; however, online casino gaming is not yet legal in the state.
Does Virginia have a lottery?
Yes. The Virginia Lottery was created in 1987 and sold its first ticket in 1988. The Virginia Lottery benefits the state's education programs. In early 2021, the Lottery began selling tickets online.
The Virginia Lottery is also the governing body for sports betting. The organization creates rules and regulations that govern sportsbooks in the state.
Can I play the lottery online in Virginia?
Yes. You can purchase tickets and play lottery games online in Virginia. 
Is it safe to place a sports bet online in Virginia?
Yes. One of the best reasons to bet at legal online sports betting sites is that they are completely safe, unlike off-shore or illegal sportsbooks. Now that sports betting is fully legal in Virginia and online sportsbooks are available, there is no reason to go offshore. The Virginia Lottery and the government of Virginia do everything in their power to ensure online betting is safe for Virginia bettors. 
Do I have to pay taxes if I win?
Yes. All gambling winnings are taxed by the IRS. The federal tax rate on gambling winnings is 25%. 
In many cases, a casino or sportsbook will provide you with tax paperwork if your winnings exceed a certain threshold. If you win below the threshold, you still need to pay taxes on those winnings, but the paperwork is your responsibility.
Does it make sense to join a casino's loyalty program?
Yes, especially if you play frequently. Rewards programs offer a lot of great incentives for casino players. Free meals, room discounts, free play on slots, special concert/event pre-sales…the list could go on. Frequent players can gain a lot from a casino loyalty program, so it's worth signing up even if you expect to visit once every few months. Points add up over time!
Who owns the casinos in Virginia?
Virginia has identified preferred casino partners for all five cities that authorized casinos to be built. Here are the identified preferred partners:
Bristol: Hard Rock International

Danville: Caesars Entertainment

Portsmouth: Rush Street Gaming (Rivers)

Richmond: Pamunkey Indian Tribe

Norfolk: Pamunkey Indian Tribe